The signing ceremony of the contract for Supervision of Design, Construction and Equipment for the Improvement of the Hospitals of Chiquimula and Sololá took place on 3 May. Vielca Ingenieros, in consortium with the Brazilian engineering firm Concremat, is the contractor.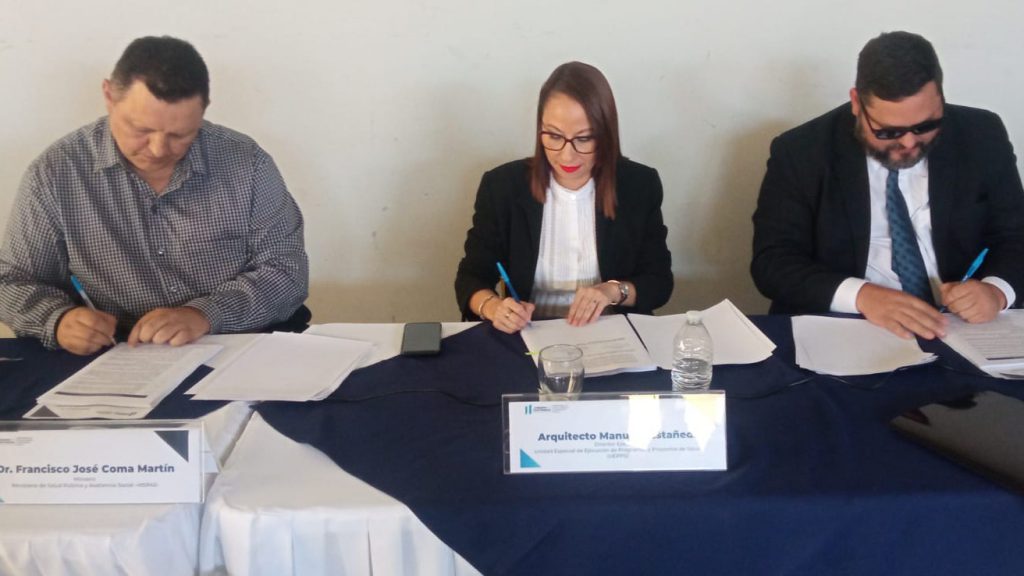 The event was held in the presence of the Minister of Public Health and Social Welfare, Dr. Francisco José Coma and he attended on behalf of APCA VIELCA-CONCREMAT the architects Jorge Rivera (Supervision Manager for the Hospital of Sololá) and Ludovico Samayoa (Supervision Manager for the Hospital of Chiquimula), the architect Joanne Menjívar (legal representative of Vielca Guatemala) and the engineer Nicolás Menjívar (specialist in Occupational Safety).
This marks the formal start of this important contract, which for Vielca Ingenieros represents the entry into a country where it is expected to increase its presence in the coming years, thus consolidating the expansion in the Central American Region.